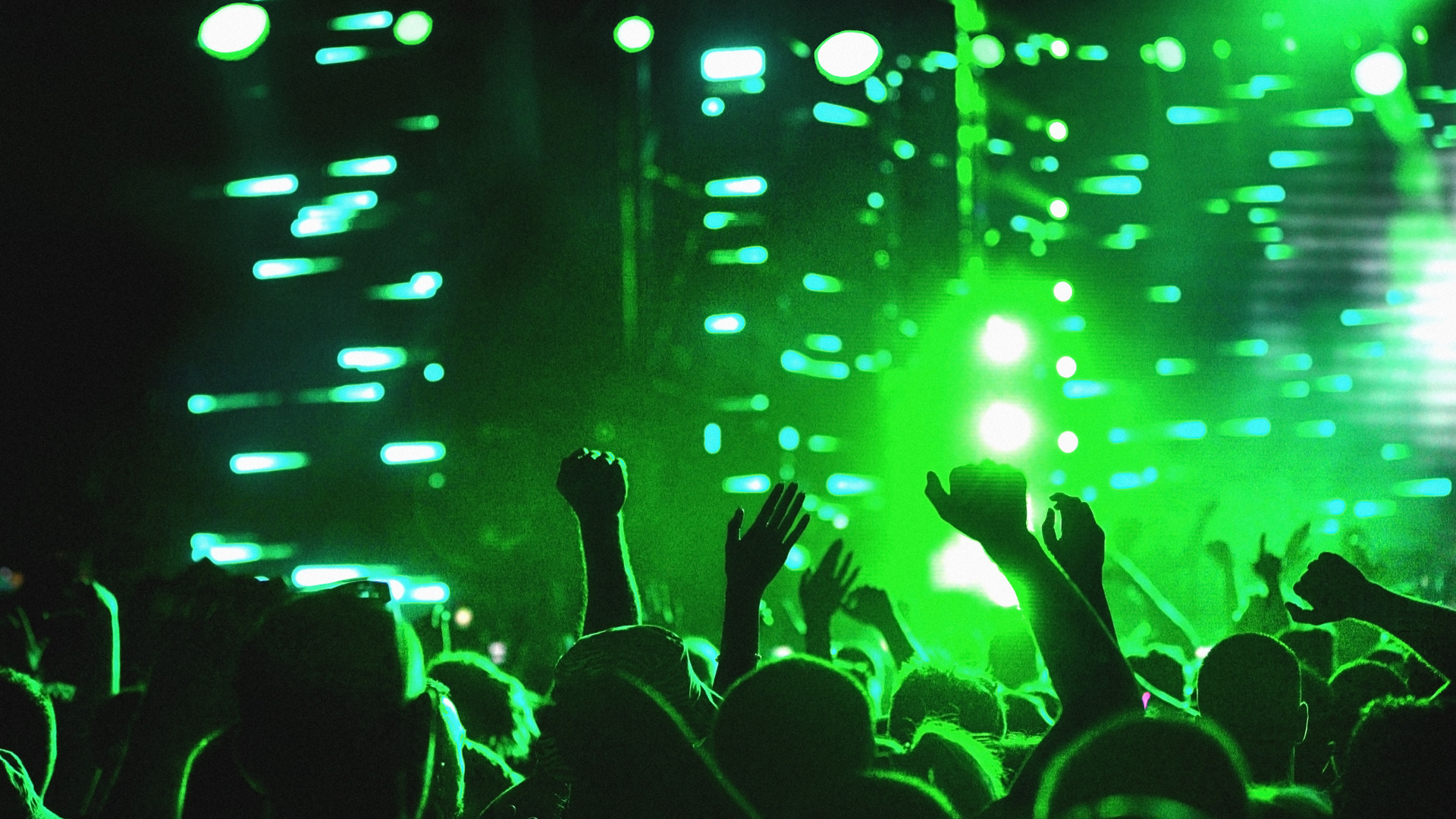 The future of events is green.
The event industry is facing a major challenge: Now that events are finally starting up again, there is a growing demand to make them "green."
It was always going to create headlines when Coldplay announced at the end of 2019 that they would not tour with their album Everyday Life and would only perform future stadium concerts if the event was guaranteed to be "green." By releasing this statement, Coldplay increased the pressure on events to become more sustainable. But how is that possible?
Nowhere is our environmental footprint as evident as at a festival. We trample the fields flat for days on end, dance on plastic mats in front of the stages, produce a pile of rubbish, drink from plastic cups and drop the odd cigarette stub. Cleaning up a festival site usually takes days and equipment is driven around the area in large trucks over several weeks. Subsequently, the site's ecosystem takes a long time to recover. So it's no wonder that there is an increasing demand for green, i.e. sustainable, events. And they're actually not that difficult to manage. Sustainable concepts have existed for some time and now the event industry is starting to implement them.
Green events.
Green events are events in which special consideration is given to the four pillars of sustainability: economy, ecology, social affairs, culture. This means that the organizers have to commit to sustainable planning, organization and implementation. In many countries, politicians have already issued clear requirements for sustainable events. These include certificates and awards. The industry itself also grants awards for the best concepts. Global standards, on the other hand, are still a long way off.
Ecological sustainability, i.e. the consideration of nature and environmental protection, is at the forefront of a green event, for example eliminating waste, climate-friendly catering, ecological procurement or incentives for environmentally friendly access to the events. All green events are alike in that they make a valuable and important contribution to the protection of people and the environment.
Therefore, if you limit the stage equipment to short journeys, if you rely on recyclable materials and reduce water and electricity consumption, if you procure disposable cups and cutlery and opt for local catering, you are already taking vital steps towards a green event. The choice of venue also plays a role. If events are held at hard-to-reach destinations outside of congestion zones, organizers can avoid an increased number of cars by encouraging sustainable transport methods. Alternately, they can look for venues that are less damaging to the environment. And the organizers don't have to work alone: There is plenty of choice when it comes to service providers and partners with a sustainability certificate—and the costs are now affordable enough to stay within budget.
The future lies in the hands of the organizers and visitors.
Unfortunately, the events of 2020 and 2021 disrupted the positive movement from regular events to green events. At the moment, the industry is only just starting to get back on its feet and reliable forecasts are difficult to make. However, we would hope that the lengthy hiatus has resulted in sustainable concepts that are ready to be implemented. The desire for more sustainability is also growing among concert and festival fans. In the past two years, festival-goers have noticed that even trialed events and events with increased security and protective measures in place were more environmentally friendly than those held prior to 2019. So why not maintain these standards for future events. After all, surely it's more fun to attend an event without feeling guilty about it afterward.
Photo: istockphoto