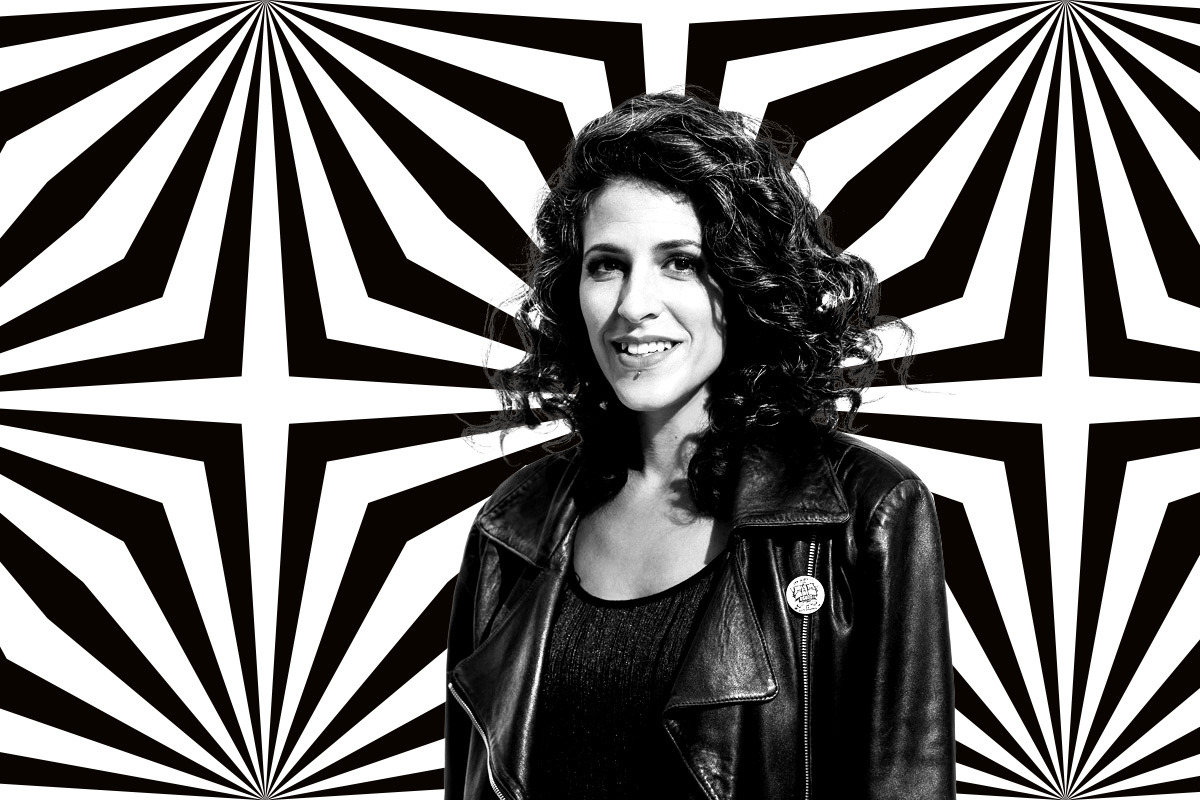 Rislane El Harat: "Muted" - The suppression of silence
Artist Spotlight
Rislane El Harat, a soul, rock & jazz artist from Zurich, came to a realization during lockdown that led to an unusual plan. Music is much more than just sound and performance. She believes that the essence of music is the interaction with others. She therefore decided to present her previously unreleased album "NEWLAND" to the public in complete silence. The album would be played in the background at a silent exhibition in which the singer herself would become the object of display. Just Rislane sitting on a chair. Maintaining eye contact with the person opposite. Surrounded by images, designs and her stage equipment. The spectacle of silence.
"As a musician over the last year, I often felt as if I had been silenced," says Rislane, referring to the situation in which so many artists in the cultural sector have found themselves for months at a time. "I wanted to share that experience with my audience. Normally, I would have written a song about it for my next album." Connecting with an audience through song has become so much more difficult, especially when we don't have venues where we can perform. "A concert is not just about the songs, it's about making a connection with the crowd during the gig, meeting with the organizers, chatting with fans after the performance and so much more."
"Muted"
Rislane is presenting a performance at the Photobastei in Zurich to symbolize the silence that was forced on singers and creative artists in the wake of the coronavirus pandemic. "Muted" is a concert in the form of a silent exhibition. Depending on the bookings, the wordless production takes place three or four times a day. In line with regulations, a maximum of four people can attend each 45-minute performance. So what kind of people does the show attract and how do the guests react to the silent musician?
"It's going down really well," laughs Rislane. "They don't just have to stare at me for 45 minutes. The album is playing in the background, and that helps to create a connection. The atmosphere is different depending on whether an up-tempo song is playing or a ballad. People interact differently and it makes for an exciting dynamic." In the meantime, word of her performance has got around in Zurich. As well as fans who have previously attended her concerts, there are also visitors hearing her music for the first time through her exhibition. "We always talk at the end of the exhibition. After the 45 minutes is up, I always take the time to meet briefly with the audience." Her visitors sometimes tell her how she has inspired them to take the time to listen to a full-length album again. That's something we can rediscover thanks to Rislane's exhibition.
"I see you."
Something that Rislane has thought a lot about in the course of her exhibition is the importance of eye contact. "This is something I noticed time and time again on the tram or on the bus. We all sit there in our masks and look past each other, almost as if we believed that we couldn't get infected if we didn't look directly at one another. How nice it would be to feel like somebody truly sees you." During her exhibition, Rislane remains silent and uses her gaze to draw in the audience, establish a connection, focus on the moment and encourage calming mindfulness.
Rislane would love the visitors to her exhibition to go home with the same feeling of joy they would have after a live concert. And she certainly provokes this feeling in us when we speak to her over the phone to discuss her exhibition. But despite all the magical moments that she is experiencing during "Muted," Rislane simply cannot wait to be "unmuted" and back performing with a full seven-piece band very soon. Fortified by her instruments, her voice, an audience—and plenty of eye contact.
About the artist:
Rislane El Harat took her first steps to becoming a singer at school. Her teacher encouraged the students to sing solos—often without warning. When it was finally Rislane's turn to perform, she knew immediately: This is what I want to do! Since then she has sung and toured in numerous bands, initially in alternative rock bands and top 40 bands, until she decided to devote herself entirely to soul and R&B. As time went by, her music became more and more inspired by her great role models like Ella Fitzgerald, Aretha Franklin, Whitney Houston and Tina Turner.
About the exhibition:
"Muted" runs until May 29 at the Photobastei exhibition space in Zurich.
Tickets are available at: www.rislane.ch