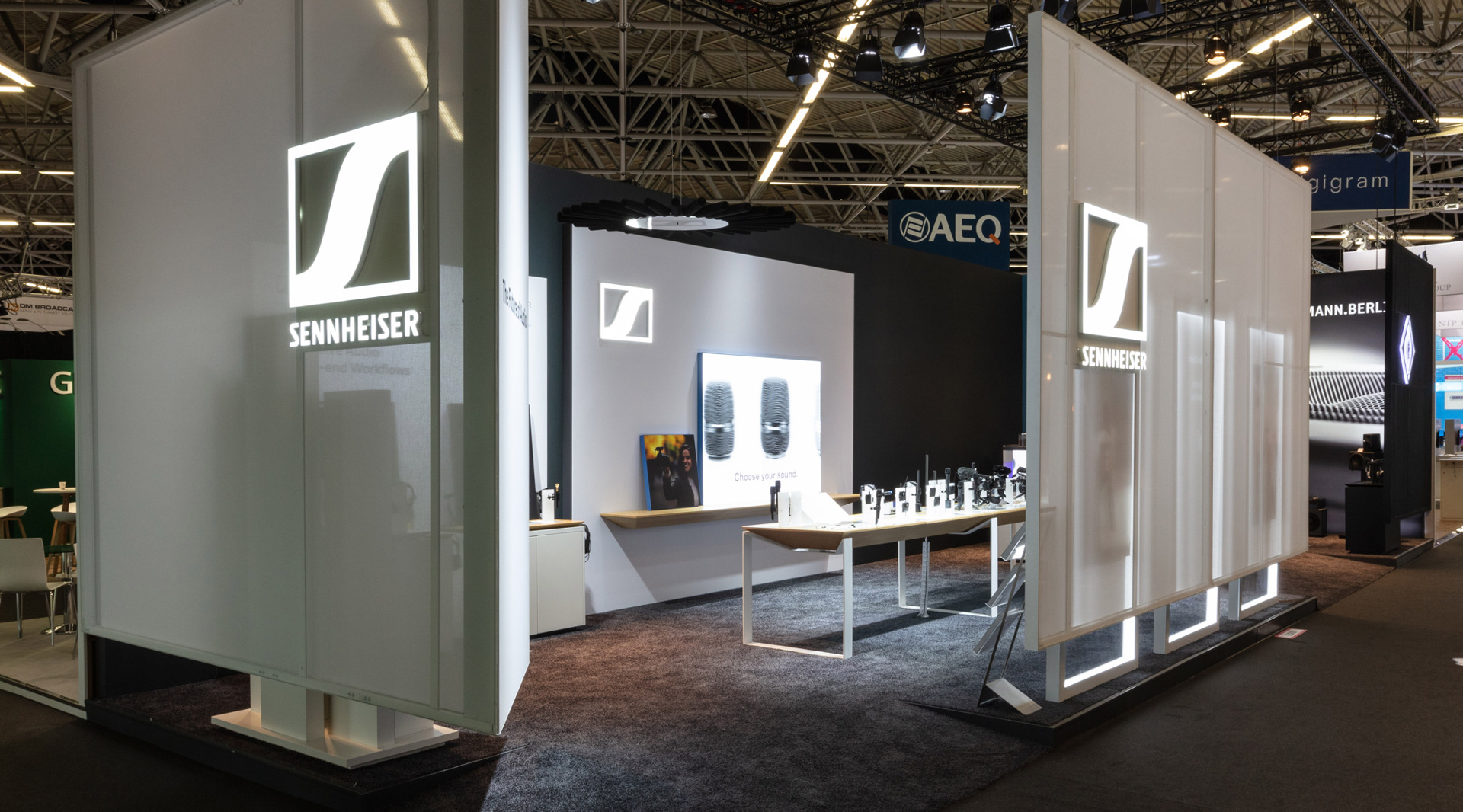 Opplev ekstraordinært lydinnhold på IBC 2022
Sennheiser, Neumann og Dear Reality viser frem toppmoderne verktøy for lydopptak, miksing og overvåking.
I dag spiller innholdsskaping en viktig rolle i et mangfold av medier og kanaler, alt fra "prosumer" til pro og tradisjonellle til nye. Uansett om du planlegger en fullverdig TV-produksjon eller leter etter en ekstern smarttelefonmikrofon forblir en ting alltid den samme: Utmerket lyd lar arbeidet ditt skinne og etablerer en ekte forbindelse med publikum. På IBC 2022 vil Sennheiser, Neumann og Dear Reality avsløre hvordan deres lydløsninger kan løfte prosjektet ditt til neste nivå. Dra innom stand 8D50 for å oppleve AMBEO 2-Channel Spatial Audio og den nye Neumann KH 150 monitoren i et oppslukende oppsett, eller for å lytte til nye og åpne Neumann NDH 30-studiohodetelefoner. Du får også muligheten til å lære mer om Sennheisers kommende trådløse EW-DX-system.
For mer informasjon, les videre på engelsk:
Sennheiser wireless audio
​IBC will be the first European show to give visitors a first-hand impression of the upcoming EW-DX line. As part of the EW-D family, EW-DX will boast family features such as lowest latency on the market, convenient and spectrum-saving equidistant frequency spacing, and ultra-wide input dynamic range.
At the same time, EW-DX will add exciting new options such as two- and four-channel receivers, new handheld, bodypack and table stand transmitters, and new benefits such as its wider switching bandwidth of 88 MHz, AES 256 encryption, e-ink displays and many more.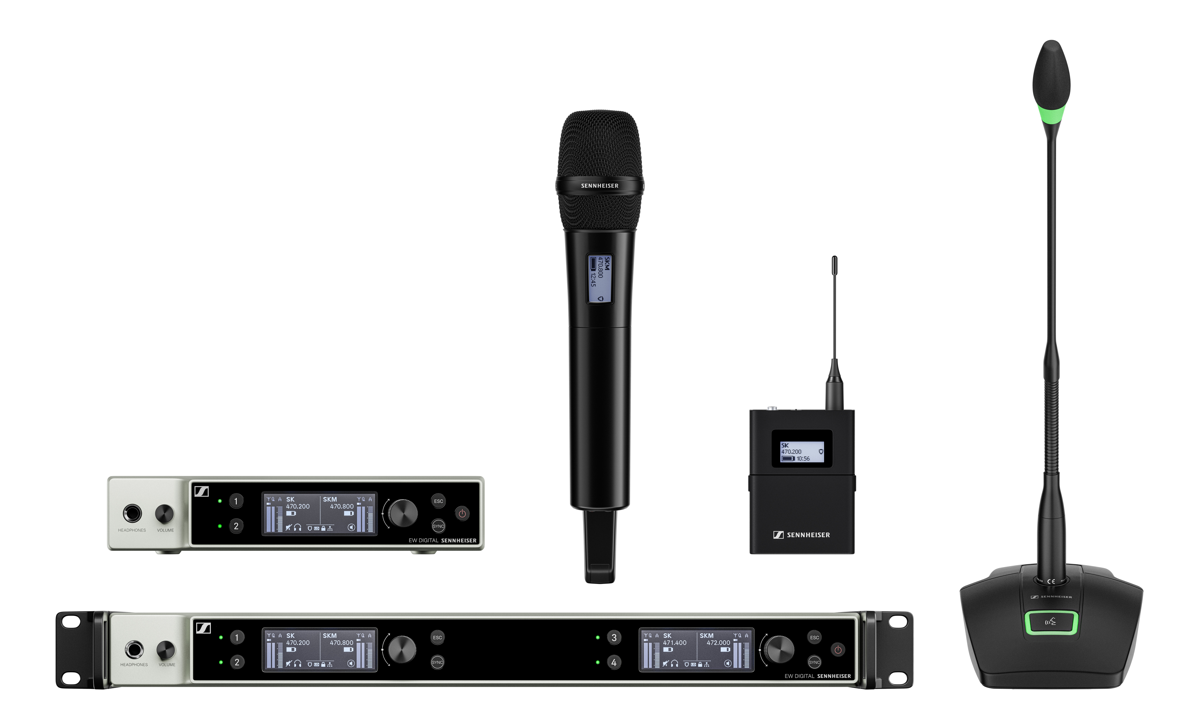 Sennheiser's wireless set-up would not be complete without evolution wireless G4 and AVX camera solutions, as well as the Digital 6000 microphone series, including the Wireless Systems Manager software, EK 6042 digital/analogue camera receiver and various clip-on and headset microphone options. Evolution wireless IEMs will be on show alongside the IE PRO series of in-ears and various headphones, including the HD 400 PRO, and broadcast headsets.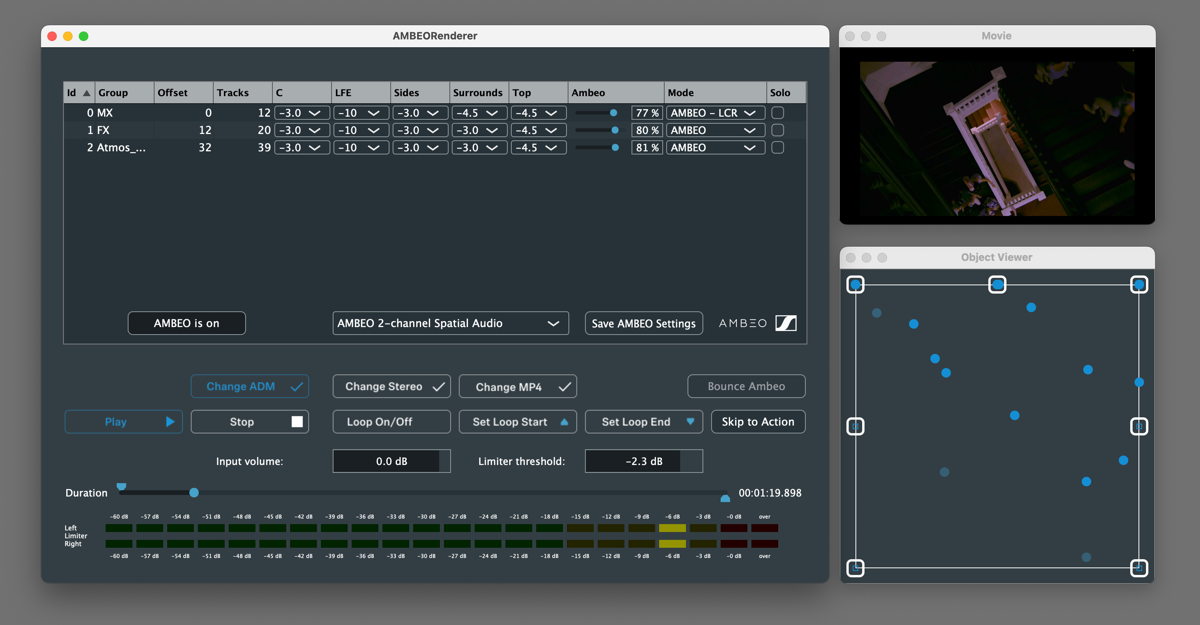 Sennheiser AMBEO
​Also, visitors will be able to experience AMBEO 2-Channel Spatial Audio. The renderer, developed by Sennheiser's AMBEO team, delivers an incredibly immersive audio experience with standard stereo speakers, and can be used as a drop-in replacement for stereo, as it does not require more bandwidth. In an active set-up, stand visitors will be able to compare the AMBEO experience with a standard stereo mixdown.
Wired Sennheiser microphones for content creators and cinematographers
​Sennheiser will show a selection of microphones that have been designed to improve your storytelling, such as the MKE 400 on-camera shotgun microphone, the XS Lav clip-on microphones for PC and mobile use, as well as various Mobile Kits. These combine the mic of choice with a smartphone clamp and mini-tripod and are available as wireless or wired kits.
MKH shotgun mics – notably the MKH 416, MKH 8060 and MKH 8070 – are used for the most demanding outside broadcast and recording applications worldwide, and are presented at the booth alongside MKE models like the MKE 600, which is extremely popular with content creators and podcasters.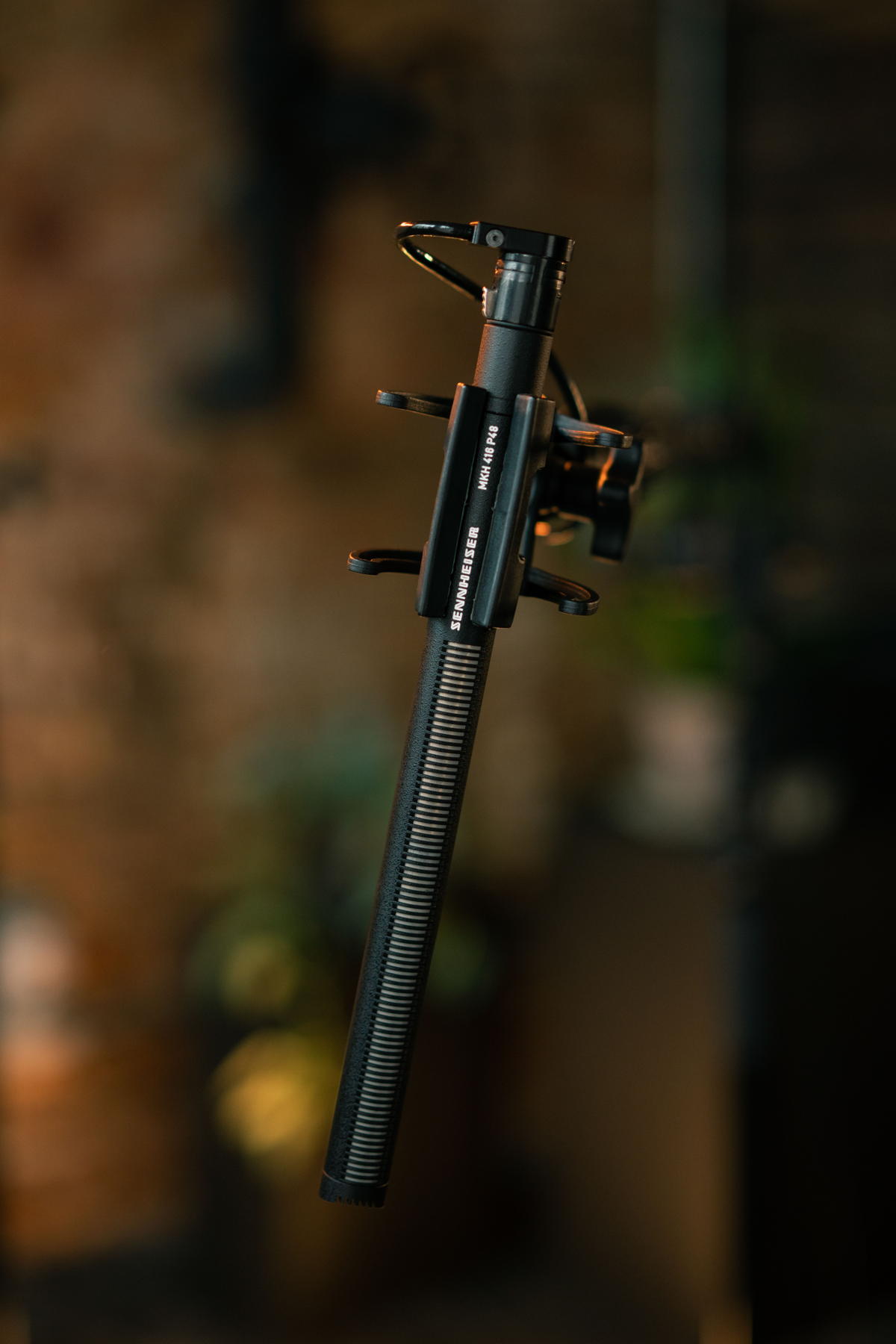 In the studio and on location with Neumann
​Neumann.Berlin will be showcasing a selection of broadcast and studio microphones, with the reissue of the legendary M 49 tube microphone from the 1950s, the KU 100 binaural head, the BCM series and the TLM 102 on active display.
Visitors can also experience the Miniature Clip Microphone system for close-miking acoustic instruments. A wide range of mounting options ensures that the KK 14 capsule can be reliably mounted to any instrument.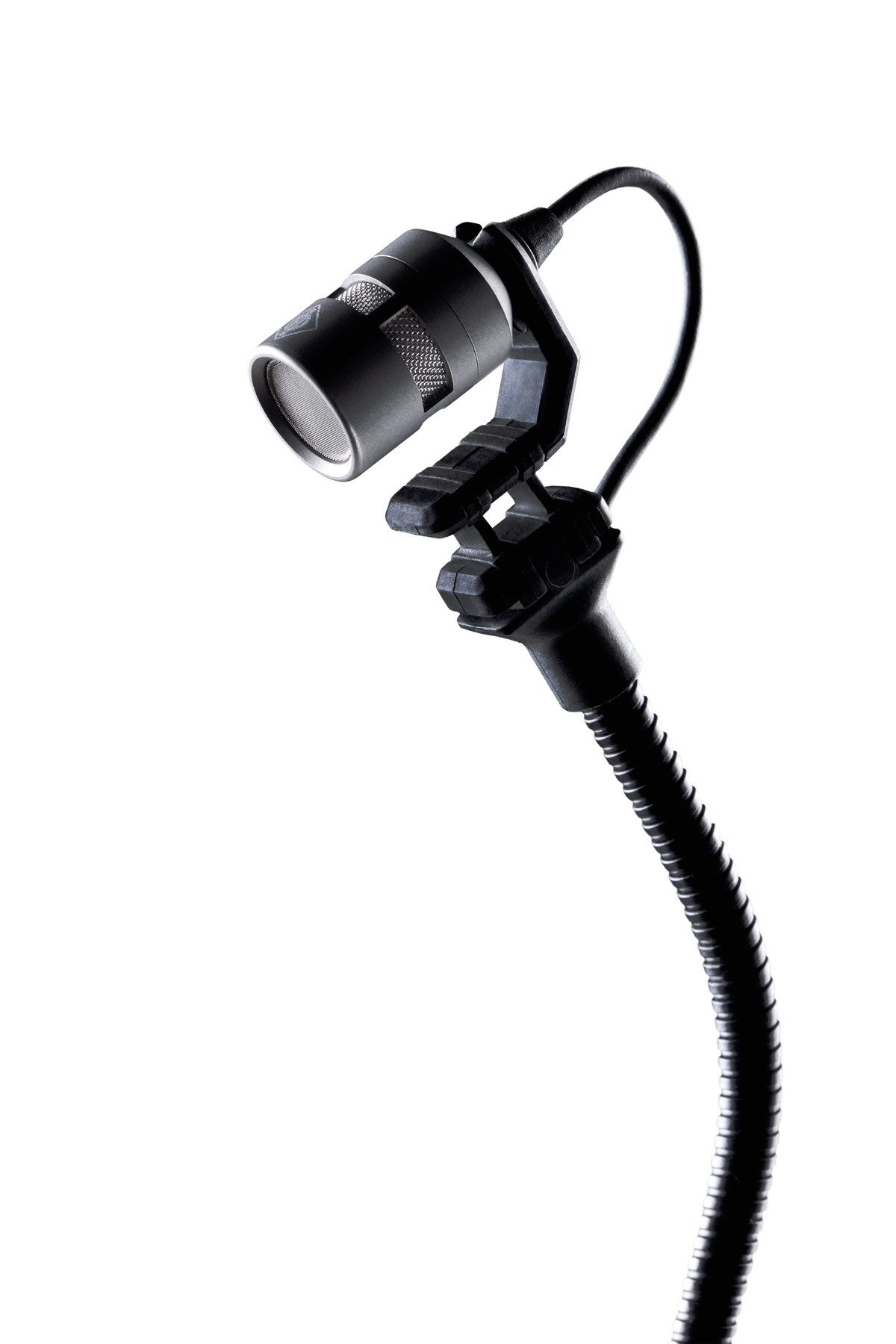 On the monitoring side, visitors can check out the NDH 20 (including the new black edition) and the new, open-back NDH 30 studio headphones listening to tracks from their own smartphones. The focus of the Neumann studio monitor range is on the new KH 150 with AES67 option, which predestines this monitor for broadcasters' AES67 workflows.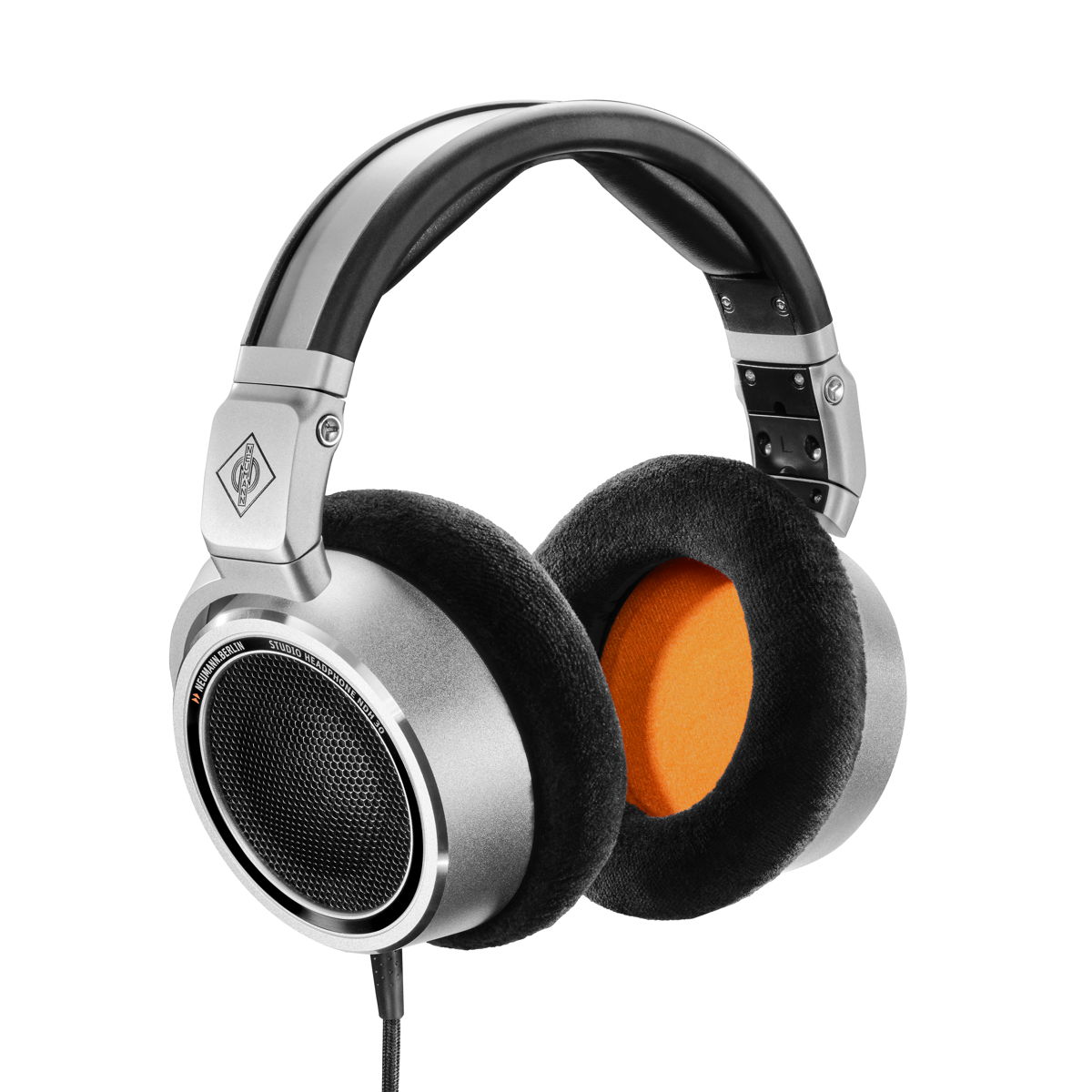 With the MA 1 Automatic Monitor Alignment, Neumann is showing an integrated hardware and software tool for acoustic calibration and room correction for its studio monitors. The calibration algorithms have been jointly developed with Fraunhofer IIS, the world's leading institute for audio signal processing.
Experience virtual mixing with Dear Reality
​Powered by a 5.1.4 AES67-based Neumann monitor set-up with the new KH 150 and two KH 750 DSP subwoofers, the live demo section of the booth will present virtual mixing sessions by immersive audio expert Dear Reality. Visitors will be able to follow an intuitive immersive mixing process using Dear Reality's dearVR SPATIAL CONNECT VR controller and the dearVR PRO spatializer.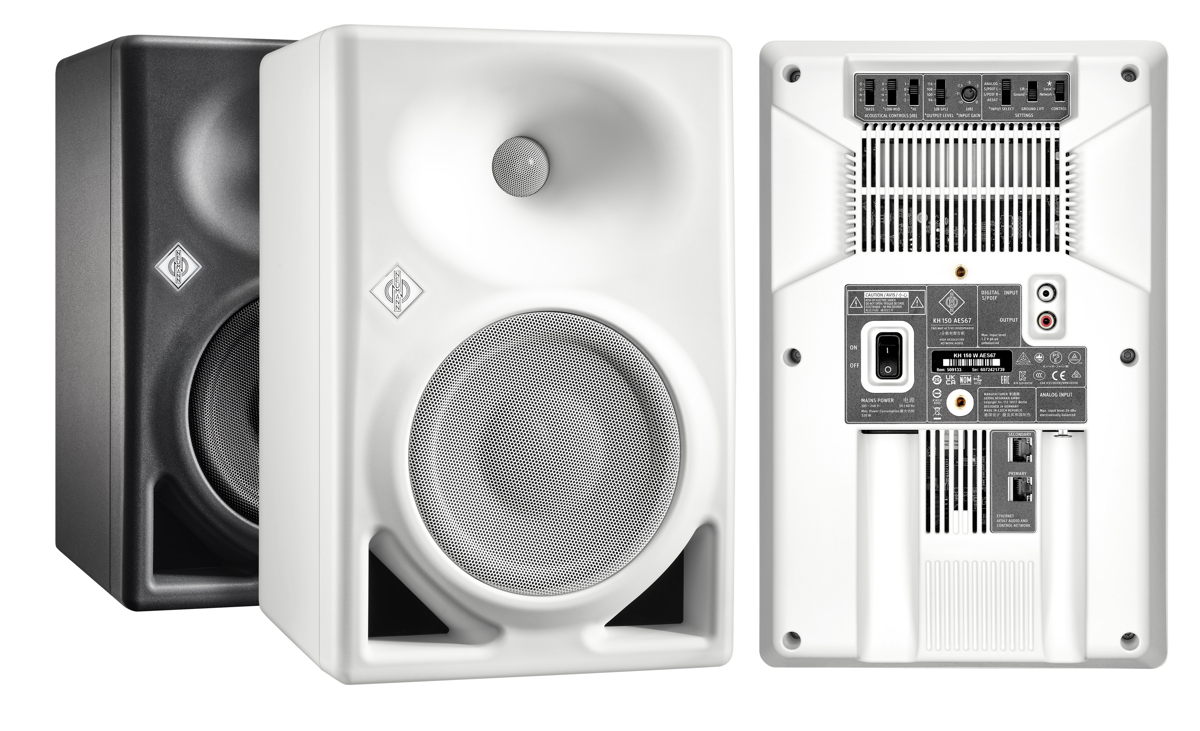 Among the monitoring solutions showcased by Dear Reality are the AAX/VST3/AU plugins dearVR MIX and dearVR MONITOR, which turn any professional studio headphones into ideal mixing environments that place the user in the sweet spot of carefully designed stereo and immersive mix rooms. While dearVR MIX is a stereo mix room plugin, dearVR MONITOR takes the concept to an immersive mix room, offering 26 multichannel loudspeaker formats such as 7.1.4 or 9.1.6 plus additional mixing environments carefully developed for immersive audio productions.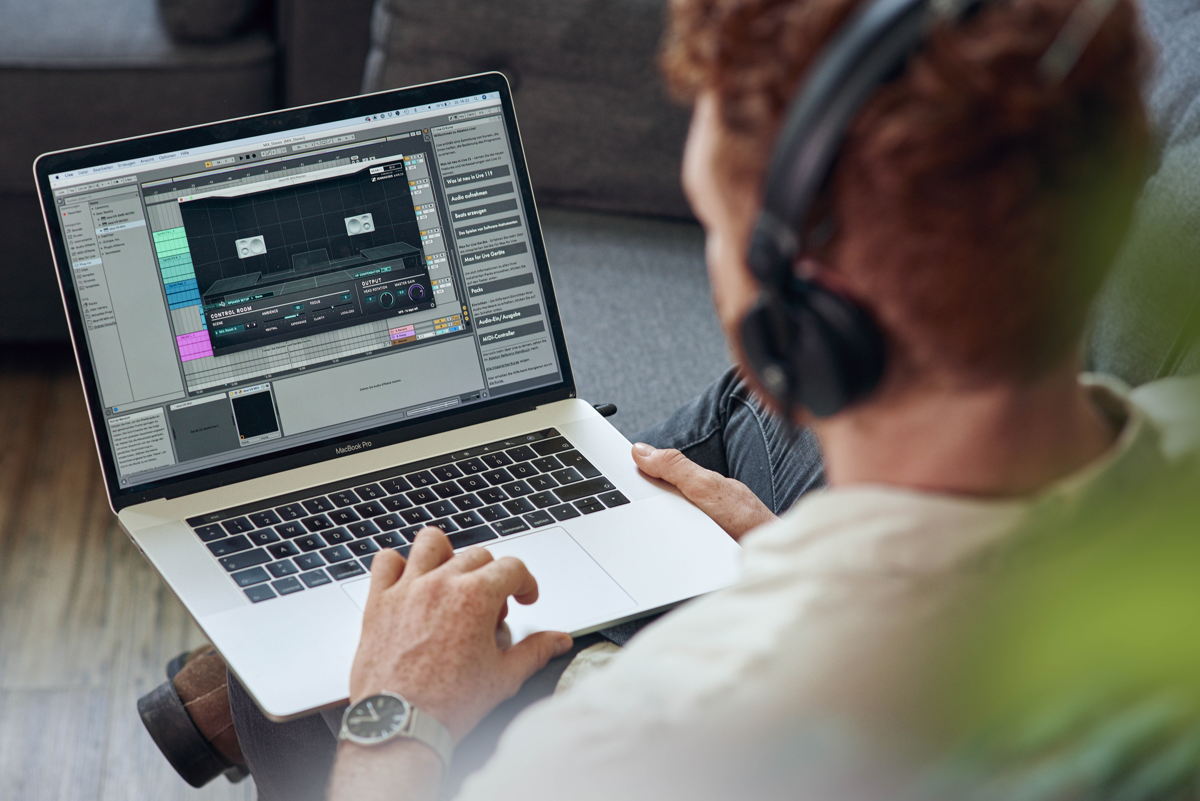 Both plugins feature Spatial Headphone Compensation (SHC) technology, which adapts 50 of the most used professional studio headphones to the virtual mixing room, enabling a stable simulation of a perfect acoustic environment with the highest degree of out-of-head localization.
Sennheiser, Neumann and Dear Reality are very much looking forward to welcoming you to IBC at Amsterdam's RAI, Hall 8, stand No. D50. Please also visit the latest Sennheiser Group member, Merging Technologies, at stand 8F96.
(Ends)
The images accompanying this press release can be downloaded here.
---
Stephanie Schmidt Communications Manager Professional Audio, Sennheiser electronic GmbH & Co. KG
Andreas Sablotny Product & Brand Marketing, Georg Neumann GmbH
Kai Detlefsen Marketing Manager, Dear Reality
---