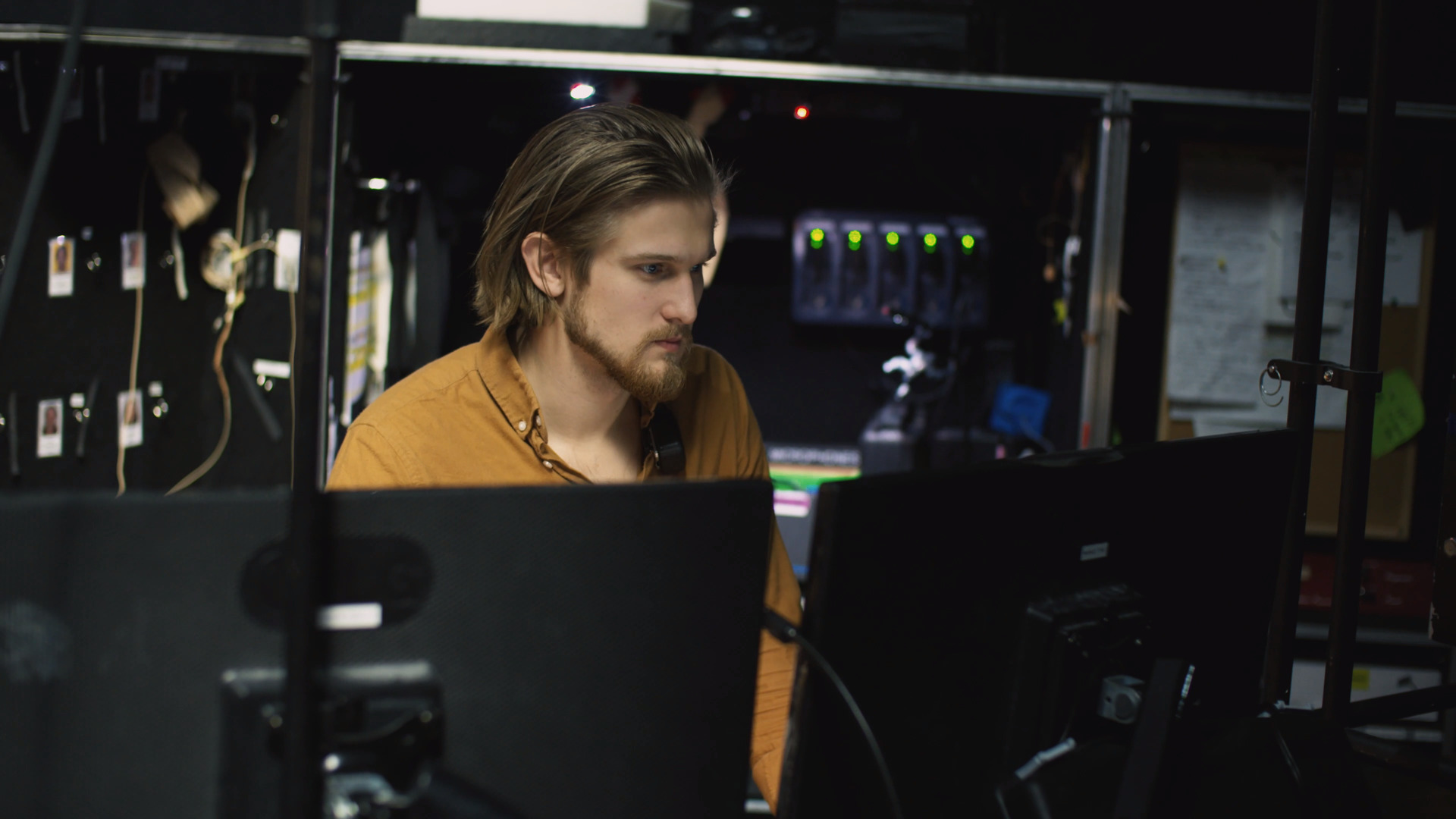 Christian Peterson: Bringer Cirque du Soleil's lyd til live
Head of Sound, Cirque du Soleil: Corteo
Sennheiser's Pro Talk Series on YouTube features interviews with the industry's most respected sound engineers, including Chris Peterson, Head of Sound, Cirque du Soleil: Corteo.
With a passion for sound since his childhood that began with theatre and music performances, Christian Peterson, Head of Sound for Cirque du Soleil: Corteo, has been a staple in the live sound industry – most especially with Cirque du Soleil. "As a kid, I really was passionate about sound – I really fell in love with speakers, microphones and recording music," he says. "I was determined by about probably 15 that live sound was what I wanted to do. I was doing everything I could to go work at music festivals and concerts, pushing cases – the way a lot of us kind of get into the industry. For me, the kind of turning point in my career was when I started moving from small club shows into arenas and arena tours."
Cirque du Soleil is the largest contemporary circus in the world. Each show is a synthesis of circus styles from around the world, with its own central theme and storyline. Corteo, which means "cortege" in Italian, is a joyous procession, a festive parade imagined by a clown. The show brings together the passion of the actor with the grace and power of the acrobat to plunge the audience into a theatrical world of fun, comedy and spontaneity situated in a mysterious space between heaven and earth. It comes without saying that the impressive show concept comes with the highest demands on artistry, technology and planning. Christian took us on a journey backstage and was ready for a little tech talk while showing us the different areas of the stage and his equipment.
"In the band world on the show, we have to have a lot of control over the dynamics, of course, because we're so close to the audience and we really [want to keep] that close intimate feel." He explains. "In other systems and other shows, we might have used analog wireless microphones, but the Sennheiser 6000 series really helps us. Being all digital, we have no issues with harmonic distortion. It's been an awesome experience building this kit over the last year, and I've certainly learned a lot. Advice I'd give to people getting into the industry would certainly be to broaden your skills in a networked environment. Networked audio is the primary backbone for pretty much every major system you see these days, and I'd say that any experience in an IT field is almost more important than tuning a drum kit or micing up a guitar amp. So, I really think it's important that we really nurture [new people in this industry] and give them great support and advice, because they're the people are going to be working alongside you in years to come."
Photo: James Capparelle