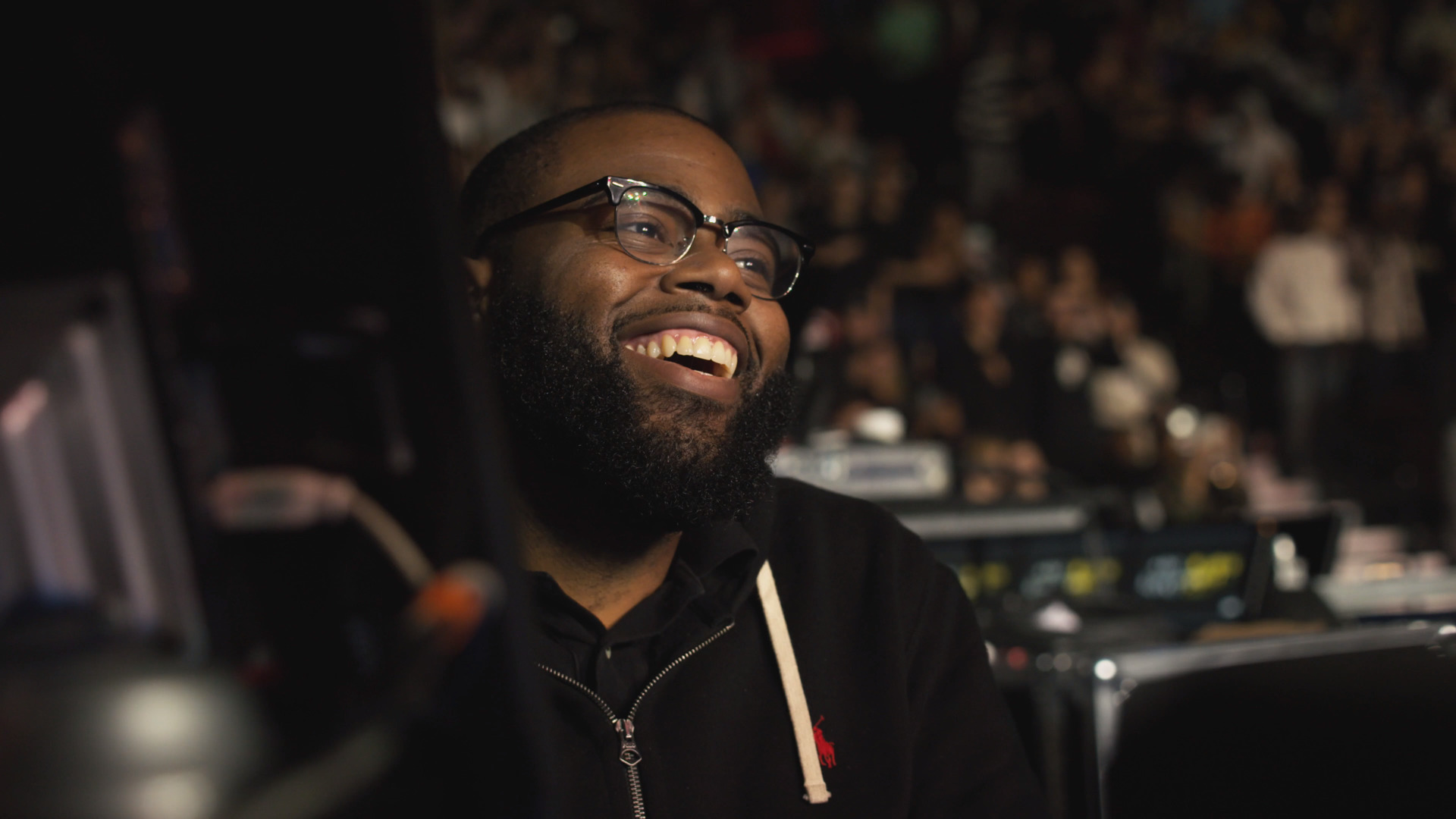 Brandon Blackwell: Du åpner når muligheten banker på døra
Sound Engineer, A$AP Rocky
Sennheiser's Pro Talk Series on YouTube features interviews with the industry's most respected sound engineers, including Brandon Blackwell, Sound Engineer, A$AP Rocky.
Brandon Blackwell, currently on the Injured Generation tour with A$AP Rocky, was in elementary school when he first became interested in live sound. "I would be in church and would watch the 16-channel mixer operator every Sunday and tell my mom that's what I wanted to do," he explains. "One day, I just got the courage and asked the guy if he could teach me. And, just like that, I fell in love with live sound. As I was completing high school, I found Full Sail University and it seemed like the perfect opportunity. While in school, I took full advantage of everything the professors and instructors had to offer.
"In addition to typical coursework, the professors at Full Sail provided Blackwell with gigging opportunities on the weekends. "The events made me super excited because that was the future that I wanted after graduation," he says. "While I was in school, I studied Show Production and Touring. The daily schedule was almost like touring. Lecture and lab times were scheduled around the clock. We would have four hours of lecture, studying how the professionals worked, and then four hours of lab where we got hands-on experience, putting on practice concerts. I have to say I owe a lot to Full Sail in the success of my career."
For Blackwell, there were two instructors who had the biggest impact during his time in school. "One was John Sheldon, a monitor engineer who mixed for many bands and artists including Axl Rose, R. Kelly and Marilyn Manson. The other was Vince Lepore, another amazing mixer who is involved in many houses of worship around the country," he says. "Vince Lepore was very nurturing and gave me advice, while John was more about tough love. A couple of years later, I went back to Full Sail and talked with John about our relationship post-graduation and he let me know that the tough love was what I needed to make it as a freelancer. Life is all about the journey. I had one planned after graduation, and then had to make a sharp right and U-turn or two and to be honest, I'm still on that journey today."
The one piece of advice that Blackwell says he would give to someone getting started in the industry "is to stay hungry. You can literally be whatever you want to be. In the end, you just have to work hard at it and take advantage of every opportunity that comes your way. It will help you be successful."
Photo: James Capparelle